College of Natural Resources
College of Natural Resources

Updated: 2 hours 51 min ago
Image:
Date:
Monday, February 13, 2017 - 10:30
Legacy: section header item: Date:
Monday, February 13, 2017 - 10:30
headline_position: Top Leftheadline_color_style: Normalheadline_width: Longcaption_color_style: Normalcaption_position: Bottom Left
Thirteen UC Berkeley faculty, seven of them women, are among 47 new investigators chosen by the Chan Zuckerberg Biohub to receive up to $1.5 million each over the next five years to conduct cutting-edge biomedical research — with no strings attached.
CNR faculty members Jill Banfield and Kimberley Seed are among the group.
The investigator awards are the first individual grants by the CZ Biohub as it seeks to foster unconventional scientific exploration and encourage researchers to invent new tools to accelerate the pace of discovery.
The CZ Biohub was established in September 2016 with $600 million over 10 years from Facebook founder and CEO Mark Zuckerberg and his wife, pediatrician Priscilla Chan, and operates as an independent nonprofit medical research organization collaborating with UC Berkeley, Stanford University and UC San Francisco to fund research. Its goal is to harness science, technology and human capacity to cure, prevent or manage all disease during our children's lifetime.
"CZ Biohub investigators share our vision of a planet without disease," said Joseph DeRisi, co-president of CZ Biohub and a professor of biochemistry and biophysics at UCSF. "To realize this vision, we are giving some of the world's most creative and brilliant researchers access to groundbreaking technology and the freedom to pursue high-risk research. CZ Biohub investigators will challenge traditional thinking in pursuit of radical discoveries that will make even the most stubborn and deadly diseases treatable."
Jill Banfield, a professor of earth and planetary science and of environmental science, policy and management, explores the medical, industrial and ecological significance of newly found microorganisms. Her previous work has uncovered a vast diversity of microorganisms that depend on coexisting microbial community members for most core metabolic resources, revealing two major evolutionary radiations, one in bacteria and the other in Archaea.
Kimberley Seed, an assistant professor of plant and microbial biology, carries out epidemiologic studies of the interactions between bacteriophages and Vibrio cholera, some strains of which cause cholera, in samples obtained from cholera outbreaks to enhance understanding of how these viruses shape the communities of these pathogens and affect infectivity. She will also determine how microclimates impact phage-host interactions.
Six of UC Berkeley's new investigators, including Banfield, are senior faculty. Each will receive $1.5 million over five years to pursue their research, with the freedom to change direction if they desire — an option not allowed by most research grants.
The seven other investigators, including Seed, are younger faculty, and will receive half the amount, $750,000 over five years, with a similar flexibility.
"The CZ Biohub has chosen some of Berkeley's best and most innovative researchers, who offer an amazing breadth of expertise," said UC Berkeley Chancellor Nicholas Dirks. "This first cohort of investigators illustrates the potential and promise of the CZ Biohub to push the boundaries of biomedical research, and to accelerate the development of breakthrough scientific and medical advancements, applications and therapeutics for the public's benefit."
The 47 investigator awards, totaling $54 million over five years, also go to 15 faculty at UCSF and 19 at Stanford. They will complement the CZ Biohub's large-scale collaborative projects, including the Infectious Disease Initiative and the Cell Atlas.
"The 47 CZ Biohub investigators we're introducing today are quite literally inventing the future of life science research," said Stephen Quake, co-president of CZ Biohub and a professor of bioengineering and applied physics at Stanford. "The CZ Biohub is distinguished by our emphasis on technology and engineering, and our researchers are inventing tools to accelerate science for the good of humanity."
For more information and a list of all UC Berkeley investigators, visit the UC Berkeley News Center. 
Image: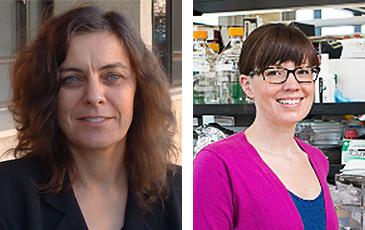 Date:
Wednesday, February 8, 2017 - 11:45
byline: By Robert Sanders, UC Berkeley Media Relations Legacy: section header item: Date:
Wednesday, February 8, 2017 - 11:45
headline_position: Top Leftheadline_color_style: Normalheadline_width: Longcaption_color_style: Normalcaption_position: Bottom Left
Image: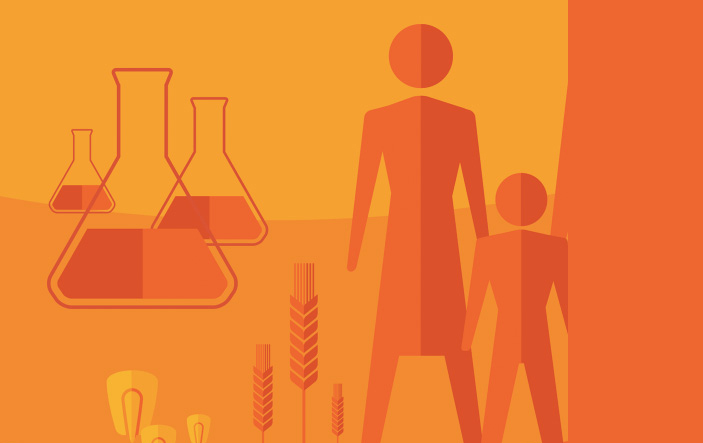 Date:
Thursday, January 26, 2017 - 13:45
Legacy: section header item: Date:
Thursday, January 26, 2017 - 13:45
headline_position: Top Leftheadline_color_style: Normalheadline_width: Longcaption_color_style: Normalcaption_position: Bottom Left
BERKELEY - The first of three large land donations from Pacific Gas and Electric Company (PG&E) to the University of California has been officially transferred, expanding UC's research forest lands by 1,459 acres.
Named the "Grouse Ridge Forest" after the dominant feature of the property, the land is located on three parcels in the headwaters of the Yuba River in Nevada County. In conjunction with the land donation to UC, a conservation easement was conveyed to the Bear Yuba Land Trust (BYLT), ensuring the permanent protection of the forest land and important wildlife habitat there.
"As California's forests experience increased stresses from droughts, beetles, fires, and climate change, we need more "living laboratories" to learn how we can increase the resiliency of these critical watersheds over the next century," said Bill Stewart, forestry specialist and co-director of the UC Berkeley Center for Forestry (CFF). "This new addition of  research forest land is valuable as another site along a north-south transect of the Sierra Nevada that ensures that research results are broadly applicable and not just valid in one specific location."   
The University of California now has 6,452 acres of research forests, which are managed by the Center for Forestry. Through research, education and public service, the CFF continues to improve scientific understanding of the interconnected role of California's forests and state watersheds, renewable wood products, fish and wildlife habitat, scenic and recreational opportunities, and climate benefits. 
These new lands will allow for increased research on the effects of climate change on forest ecosystems, expanded experimentation of forest-management techniques, and broadened outreach efforts to students of all levels, researchers, and the interested public. 
"The importance of research forests as a space for studies on both mitigation of and adaptation to climate change was highlighted again this week with the announcement that we had just had the hottest year on record, for the third year in a row," said J. Keith Gilless, CNR dean and professor of forest economics.
This is the first time UC has owned a forest property while another entity holds the conservation easement. "The Land Trust is excited for the opportunity to be a partner with the University of California in this endeavor," said BYLT Executive Director Marty Coleman Hunt in an announcement made by the organization in December. "The forest has been a habitat for wildlife like mountain lion, deer and coyote and will remain so for as long as the forest can support them. As the forest changes over time, the University of California will study how nature adapts, and how the impact of humans can harm or benefit the natural processes."
The land donation became official with the close of escrow in December 2016. It was originally approved by the Pacific Forest and Watershed Lands Stewardship Council in 2004 as part of PG&E's bankruptcy settlement, with the goal of ensuring that over 140,000 acres of California's lakes and watershed lands are conserved for the public good and to serve California's young people.
Two more forests have also been pledged to UC by PG&E and are expected to be officially transferred over the next few years: one along Marble Creek in eastern Shasta County and another near along the Bear River that is the dividing line between Placer County and Nevada County. 
Once complete, these three donations will more than double the number of acres of UC research forest lands.  
More information about the Grouse Ridge Forest Conservation Easement can be found on the Bear Yuba Land Trust Website.
Image: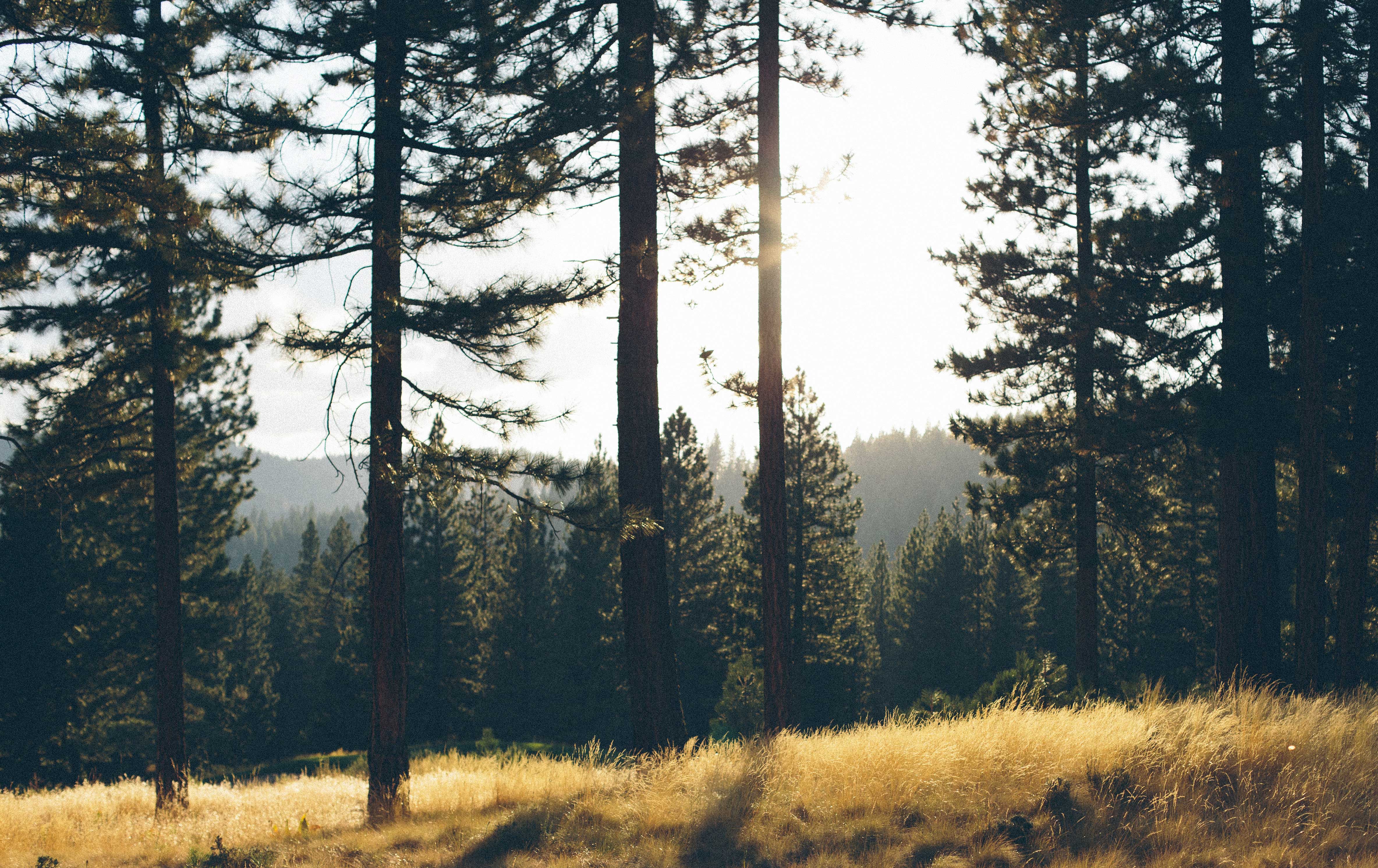 Date:
Friday, January 20, 2017 - 09:15
byline: Julie Van Scoy, College of Natural ResourcesLegacy: section header item: Date:
Friday, January 20, 2017 - 09:15
headline_position: Top Leftheadline_color_style: Normalheadline_width: Longcaption_color_style: Normalcaption_position: Bottom Left
Photogenic animals, from polar bears to people, aren't the only creatures under threat from global climate change. A new review led by UC Berkeley suggests the phenomenon threatens parasites with extinction, which could have big consequences for ecosystems.
The vast majority of research into parasites and environment change focuses on how hosts, particularly humans, will be harmed. Few studies have addressed how the loss of parasite biodiversity may affect other aspects of host health, ecosystem connectedness and health  and biodiversity as a whole. Previous research suggests that parasites are up to 10 times more vulnerable to extinction than are their hosts.
In the new study, the researchers suggest that parasites are as prone to extinction due to climate change as any other taxonomic group. The study predicts that losing parasites could destabilize ecosystems in many ways, such as by increasing more virulent disease or by altering the food web or changing host physiology. The study found that parasites in hosts with variable internal temperatures, parasites of large-bodied hosts, host-specific parasites and parasites with complex life cycles will likely be the most vulnerable to extinction due to climate change.
"This is the first comprehensive review of how climate change may affect parasite biodiversity, from the point of view of parasite conservation," said Carrie Cizauskas, who led the research as a postdoctoral affiliate in the lab of Wayne Getz, a professor of wildlife ecology in the Department of Environmental Science, Policy and Management. Colin Carlson, a graduate student in the same department, is co-lead author of the review.
The research was published today in the journal Royal Society Open Science.
Previous work from this group has called for further research into parasite vulnerability from parasites' perspectives, rather than primarily focusing on hosts, and also outlined ways to potentially conserve parasites. In the new study, the authors outline actionable items for researching the vulnerability of parasites. A forthcoming review from Cizauskas and Carlson attempts to quantify these parasite extinction risks using existing data and modeling.
The team outlines a protocol for identifying vulnerable parasites by a set of key risk factors, including host specificity, parasite life cycle complexity and climatic tolerance. The next step involves identifying important unanswered questions in parasite ecology, such as how host phylogeny predicts parasite extinction, or whether parasite extinctions will be clustered in particular ecosystems. Finally, they suggest proposing how ecological disciplines may be used to identify gaps in parasite research data.
"Ultimately, our goal is for this review to act as a catalyst for further research efforts and discussions regarding the important and little-addressed topic of parasite vulnerability in the face of climate change," Cizauskas said.
Image: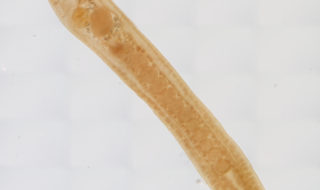 Date:
Thursday, January 12, 2017 - 12:45
byline: By Brett Israel, UC Berkeley Media relations Legacy: section header item: Date:
Friday, January 20, 2017 - 12:45
headline_position: Top Leftheadline_color_style: Normalheadline_width: Longcaption_color_style: Normalcaption_position: Bottom Left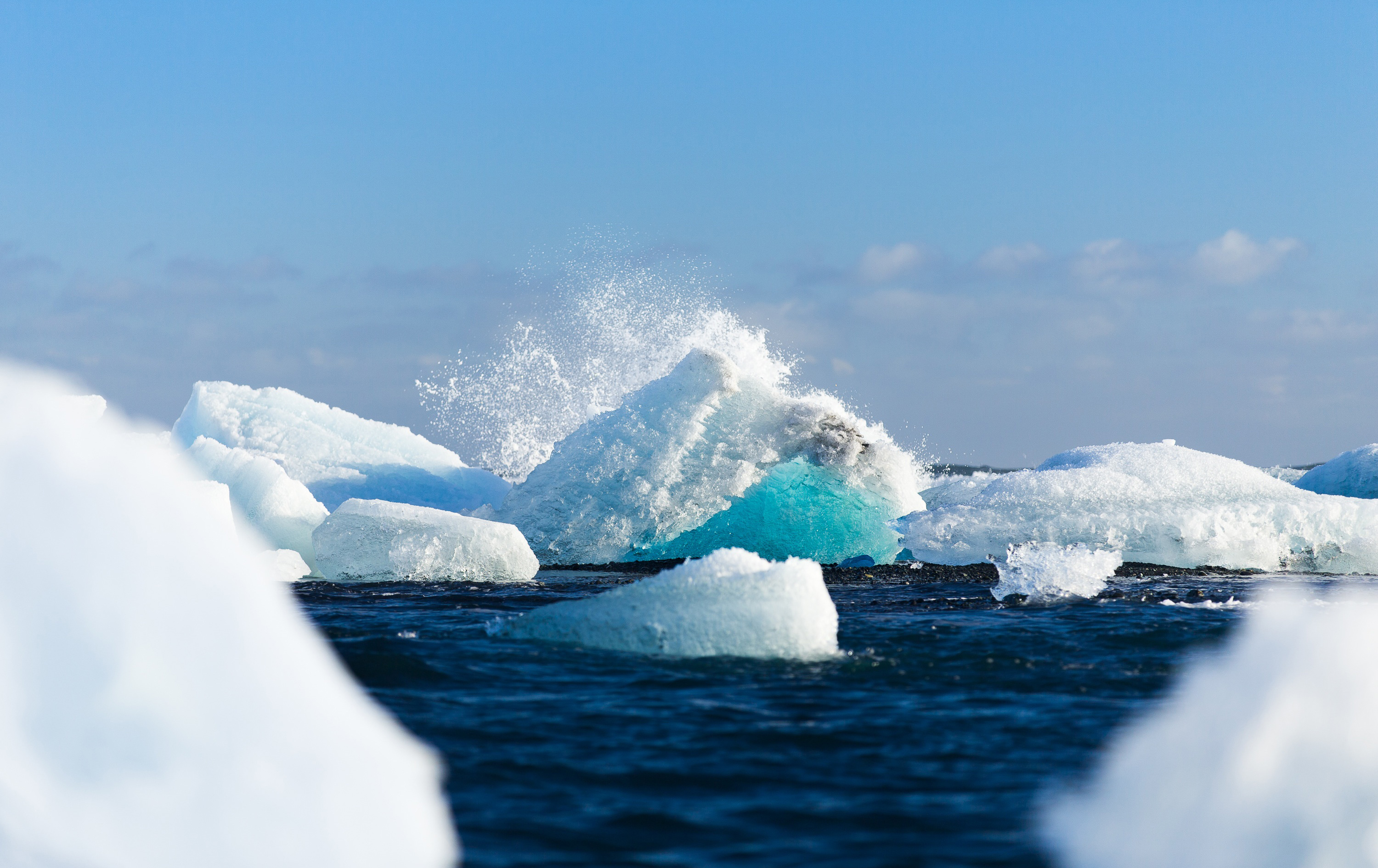 A controversial paper published two years ago that concluded there was no detectable slowdown in ocean warming over the previous 15 years — widely known as the "global warming hiatus" — has now been confirmed using independent data in research led by researchers from UC Berkeley and Berkeley Earth, a non-profit research institute focused on climate change.
The 2015 analysis showed that the modern buoys now used to measure ocean temperatures tend to report slightly cooler temperatures than older ship-based systems, even when measuring the same part of the ocean at the same time. As buoy measurements have replaced ship measurements, this had hidden some of the real-world warming.
After correcting for this "cold bias," researchers with the National Oceanic and Atmospheric Administration concluded in the journal Science that the oceans have actually warmed 0.12 degrees Celsius (0.22 degrees Fahrenheit) per decade since 2000, nearly twice as fast as earlier estimates of 0.07 degrees Celsius per decade. This brought the rate of ocean temperature rise in line with estimates for the previous 30 years, between 1970 and 1999.
This eliminated much of the global warming hiatus, an apparent slowdown in rising surface temperatures between 1998 and 2012. Many scientists, including the International Panel on Climate Change, acknowledged the puzzling hiatus, while those dubious about global warming pointed to it as evidence that climate change is a hoax.
Climate change skeptics attacked the NOAA researchers and a House of Representatives committee subpoenaed the scientists' emails. NOAA agreed to provide data and respond to any scientific questions but refused to comply with the subpoena, a decision supported by scientists who feared the "chilling effect" of political inquisitions.
The new study, which uses independent data from satellites and robotic floats as well as buoys, concludes that the NOAA results were correct. The paper was published Jan. 4 in the online, open-access journal Science Advances.
"Our results mean that essentially NOAA got it right, that they were not cooking the books," said lead author Zeke Hausfather, a graduate student in UC Berkeley's Energy and Resources Group.
Long-term climate records
Hausfather said that years ago, mariners measured the ocean temperature by scooping up a bucket of water from the ocean and sticking a thermometer in it. In the 1950s, however, ships began to automatically measure water piped through the engine room, which typically is warm. Nowadays, buoys cover much of the ocean and that data is beginning to supplant ship data. But the buoys report slightly cooler temperatures because they measure water directly from the ocean instead of after a trip through a warm engine room...
Read the complete story at the UC Berkeley News site.
Image: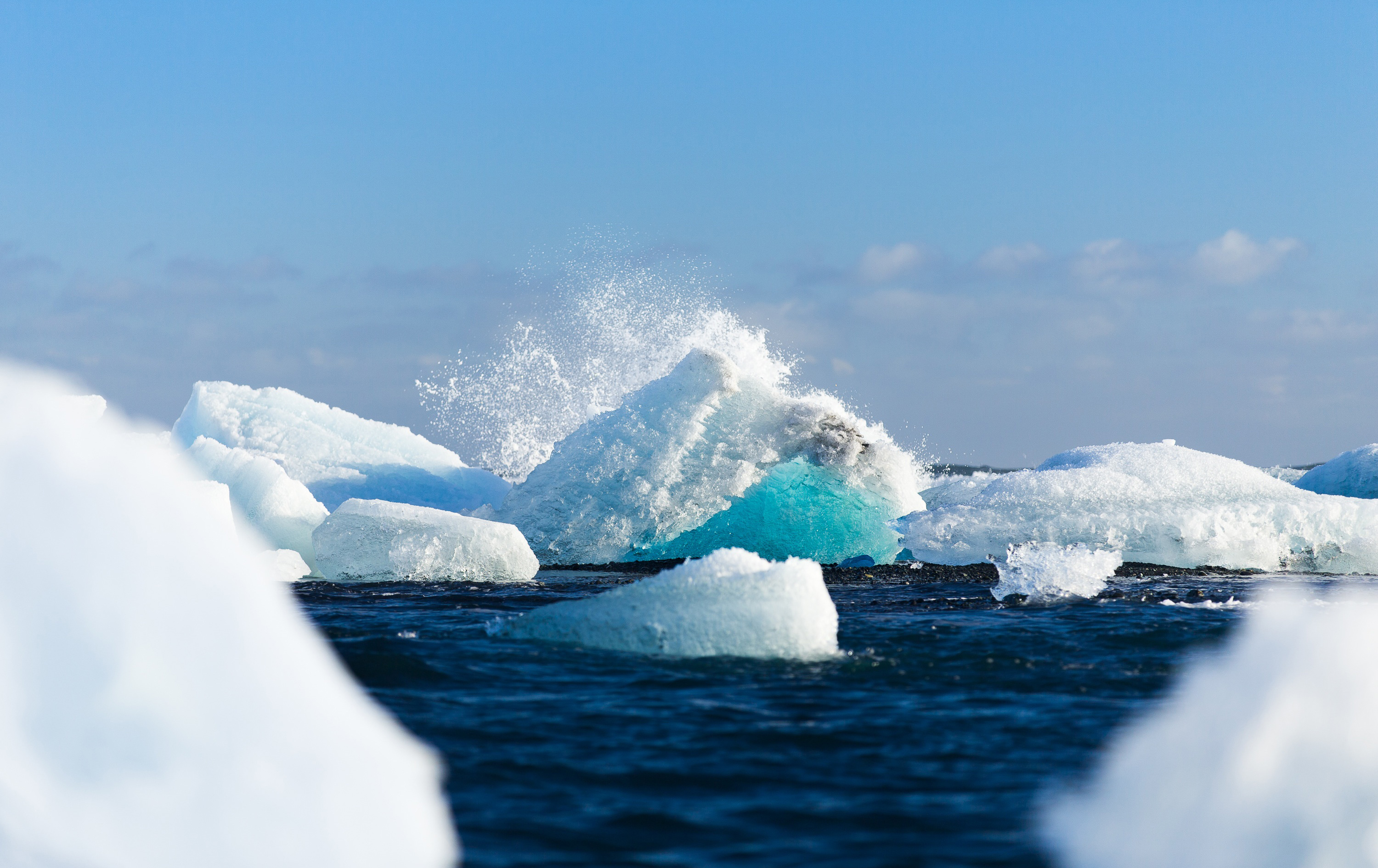 Date:
Thursday, January 5, 2017 - 16:00
byline: Robert Sanders, UC Berkeley Media RelationsLegacy: section header item: Date:
Thursday, January 5, 2017 - 16:00
headline_position: Top Leftheadline_color_style: Normalheadline_width: Longcaption_color_style: Normalcaption_position: Bottom Left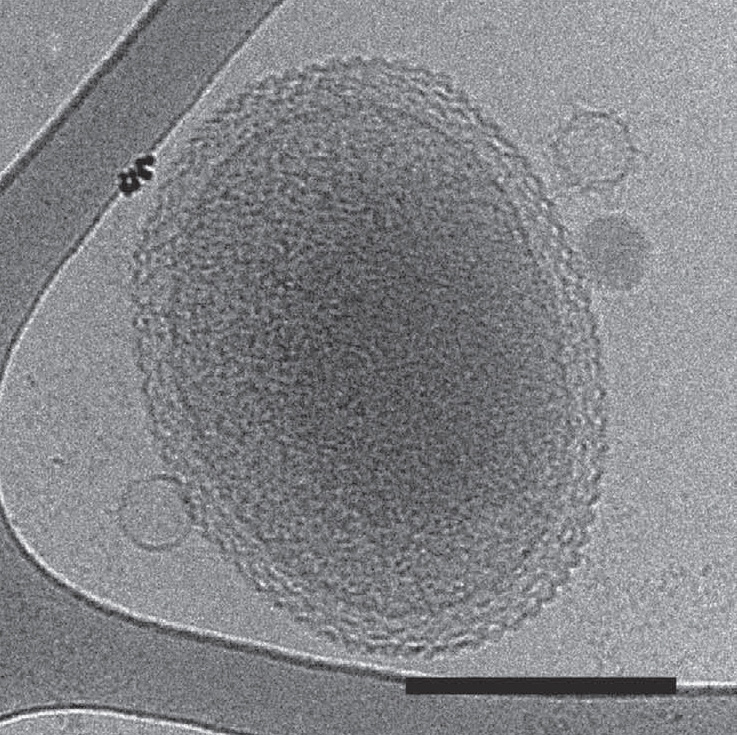 A cryo-electron tomography image of an ultra-small bacteria similar to the ones found to have small, compact CRISPR-Cas systems potentially suitable for laboratory gene-editing. The bacteria is less than 200 nanometers across (bar is 100 nanometers). The three objects near the bacteria are viruses, or phages, that attack bacteria. (Banfield lab image)
UC Berkeley scientists have discovered simple CRISPR systems similar to CRISPR-Cas9 — a gene-editing tool that has revolutionized biology — in previously unexplored bacteria that have eluded efforts to grow them in the laboratory.
The new systems are highly compact, befitting their presence in some of the smallest life forms on the planet. If these systems can be re-engineered like CRISPR-Cas9, their small size could make them easier to insert into cells to edit DNA, expanding the gene-editing toolbox available to researchers and physicians.
"These are particularly interesting because the key protein in these CRISPR systems is approximately the same as Cas9, but is not Cas9. It is part of a minimal system that has obvious potential for gene editing," said Jill Banfield, a UC Berkeley professor of earth and planetary sciences and of environmental science, policy and management.
In CRISPR-Cas systems, the Cas protein is the scissors. When targeted to a specific sequence of DNA, the Cas protein binds and severs double-stranded DNA. The new discovery nearly doubles the number of simple and compact CRISPR-Cas systems potentially useful as laboratory and biomedical tools.
"The important thing here is that we found some of these CRISPR systems in a major branch of the bacterial tree, opening the door to a whole new world of microbes that are not cultured in the lab, so we don't really know what they are and what their habits are," said co-author Jennifer Doudna, a UC Berkeley professor of molecular and cell biology and of chemistry and a Howard Hughes Medical Institute investigator. Both Doudna and Banfield are faculty scientists at Lawrence Berkeley National Laboratory.
The team also found the first CRISPR-Cas9 system in some of the world's smallest microbes: a nano-scale member of the archaea, which is a sister group to the bacteria.
The variety of uncultivable bacteria has only recently been recognized, in large part due to Banfield and her lab colleagues, who use metagenomic analysis to explore microbial diversity in exotic environments, from toxic pools in abandoned mines to the soil in Superfund contamination cleanup sites and the guts of premature infants. The majority of all bacterial life on the planet is basically unknown because these organisms cannot be cultivated in lab dishes, probably because they are symbionts and rely upon other microbes for nutrients needed to survive.
One of the new CRISPR proteins, dubbed CasY, was discovered in a massive group of recently recognized bacteria — what Banfield calls candidate phyla radiation (CPR) and which may contain half of all bacterial diversity — that live in geysers and in soil several feet underground. Another new one, CasX, was found in bacteria from known phyla living in groundwater and sediment. The two groups of nanoarchaea found to contain CRISPR-Cas9 were first described by Banfield from acid mine drainage.
Banfield, Doudna and their colleagues reported the findings today in the journal Nature.
Read the full story on the UC Berkeley News website. 
Image: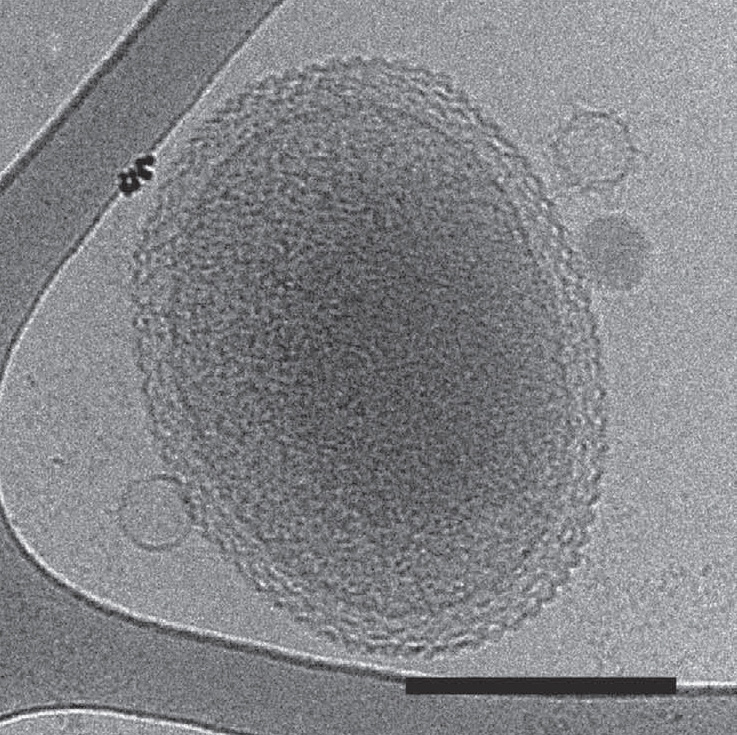 Date:
Thursday, December 22, 2016 - 09:45
byline: Robert Sanders, UC Berkeley Media RelationsLegacy: section header item: Date:
Thursday, December 22, 2016 - 09:45
headline_position: Top Leftheadline_color_style: Normalheadline_width: Longcaption_color_style: Normalcaption_position: Bottom Left
Metabolic disorders are complex health problems, and with that complexity comes a necessity for dynamic models to study their causes and effects.
UC Berkeley researchers have designed an in vivo imaging system that can help them better study one metabolic disorder—fatty liver disease—in a real-time, non-invasive fashion. In vivo methods are those that can be performed in a living organism. While there have been ways to image fat uptake by other areas in the body, such as brown fat or the intestine, the location of the liver near many other fat-utilizing tissues has long posed a challenge.
When we eat a meal our blood gets an increase in fatty acids, the energy-rich molecules that are the building blocks of fats. Those fatty acids travel through the body's circulation to many different tissues, including the liver, where they can be broken down and used for energy to perform the organ's functions. However, when taken in at excessive levels, fatty acids can form deposits among the healthy tissue in the liver. This causes a condition called hepatosteatosis, or fatty liver disease.
In order to better understand hepatosteatosis, it is important to have a method for studying the fundamental mechanisms underlying lipid metabolism in the liver. In vivo imaging plays a major role in achieving that goal.
The imaging protocol is described in an article that appeared in the journal Gastroenterology in October. It builds on a method for fatty acid imaging already in use, but with several important alterations that heighten the clarity and accuracy of liver-specific images.
For these studies, laboratory mice are injected with a synthetic fat that is tagged with a molecule called luciferin. When these luciferin-fatty acid probes enter cells they release the luciferin, which in turn can produce light with the help of an enzyme from fireflies termed luciferase.
The innovation of first author Hyo Min Park, then a Ph.D. student in nutritional sciences and toxicology at UC Berkeley, came with breeding a new strain of mice that produce luciferase only in liver tissue. This adjustment ensures that the luminescence depicted in the images correlates to fat uptake solely by the liver.
"This system allows us a totally different approach for fatty acid flux studies," said Hyo Min Park, who is now working for a biotech startup company he founded following graduation. He explains that current methods require sacrificing the animal in order to extract the liver and measure the amount of tagged fatty acids. For this reason, they are of limited value when studying a trend that requires monitoring across multiple time points in the same organism.
However, say that a group of researchers wants to measure the effect of a potential treatment over the course of one month. With Park's method, they can measure fatty acid uptake every five or ten days in the same animals and track the effects during the entire period. The information garnered by continuous monitoring helps construct a more robust and detailed picture of cause and effect, one that is crucial during pre-clinical trials.
The article describes several findings made by Park and his colleagues using the new in vivo imaging method. In one 10-day trial, ingestion of fenofibrate, a medication currently used to treat high cholesterol and hyperlipidemia, resulted in a 40% increase in liver fatty acid uptake compared to control mice.
Now, that may seem counterproductive for shrinking the size of fat deposits in the liver - and that is because it is. Although fenofibrate has been known to increase the rate of fatty acid breakdown in the liver, the gross anatomy of the diseased livers would continue to appear pockmarked by fat deposits. The results from this trial indicate that this discrepancy could be partly explained by the observation that the drug itself causes increased fatty acid uptake to begin with.
"Previous studies demonstrated that fenofibrate increases beta oxidation and [fatty acid transporter] expression in the liver. But no one showed the effect of fenofibrate on hepatic fatty acid uptake increase in vivo," Park explained. "After this experiment, I feel like I found a missing puzzle piece."
In another trial performed by post-doctoral fellow Kim Russo and Lance Kriegsfeld, professor and vice chair of the UC Berkeley Department of Psychology, the in vivo system was used to monitor fatty acid uptake every hour for a 24-hr period. The results indicated that fatty acid uptake by the liver is altered across the day and night, suggesting a strong diurnal rhythm.
In addition to Park, Russo, and Kriegsfeld, study authors included Andreas Stahl, professor and chair of the Department of Nutritional Sciences and Toxicology. Michael Park, undergraduate student in Microbial Biology, aided with experiments. Luminescent fatty acid probes were produced by Grigory Karateev and Elena Dubikovskaya from the Swiss Federal Institute of Technology of Lausanne. This work was supported in part by the National Institutes of Health.
Image: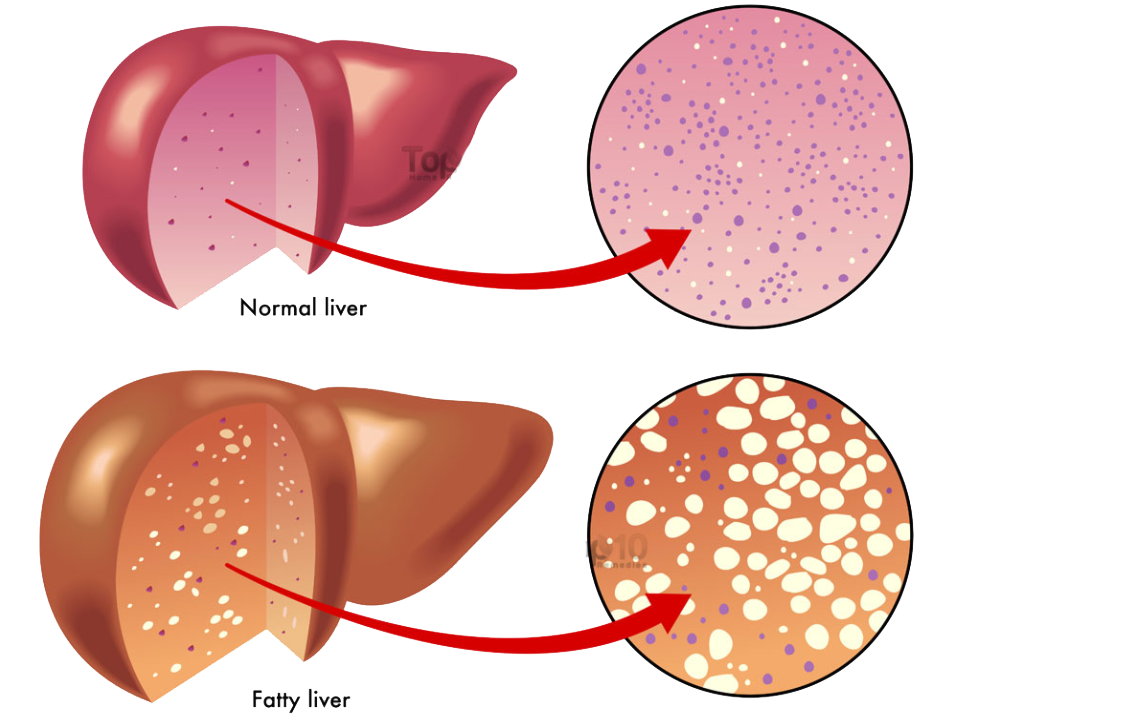 Date:
Monday, December 12, 2016 - 09:45
byline: By Liza Raffi Legacy: section header item: Date:
Monday, December 12, 2016 - 09:45
headline_position: Top Leftheadline_color_style: Normalheadline_width: Longcaption_color_style: Normalcaption_position: Bottom Left
Image: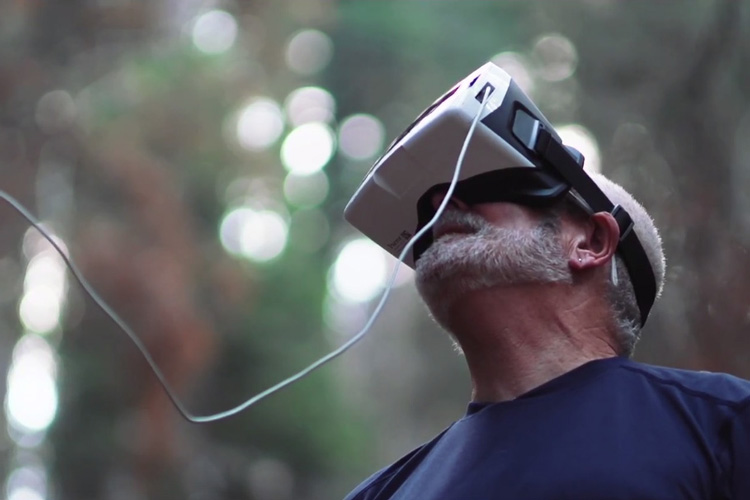 Date:
Thursday, December 8, 2016 - 12:30
byline: Robert Sanders, UC Berkeley Media RelationsLegacy: section header item: Date:
Thursday, December 8, 2016 - 12:30
headline_position: Top Leftheadline_color_style: Normalheadline_width: Longcaption_color_style: Normalcaption_position: Bottom Left
Professor Michael Freeling
UC Berkeley geneticist Michael Freeling has been awarded the McClintock Prize for Plant Genetics and Genome Studies for his fundamental contributions to the understanding of gene and genome biology in plants.
The prize, which recognizes scientific accomplishment over the course of a career, is awarded annually by the Maize Genetics Executive Committee, a professional organization for scientists and researchers working in the field of maize genetics. It is named in honor of Barbara McClintock, a distinguished geneticist and winner of the 1983 Nobel Prize in Physiology or Medicine.
"The MGEC is excited to award the McClintock prize to Professor Freeling," said Shawn Kaeppler, chair of the committee and a professor of agronomy at the University of Wisconsin-Madison. "He has been a leader in the maize genetics community throughout his career. His groundbreaking research on conserved non-coding sequences found in genomes across species, and fundamental work on gene content following genome duplication, has provided important insights into genome evolution and gene function. These discoveries are important in utilizing genome information to discover new biological mechanisms and to develop applied solutions important to the agricultural enterprise. His work on genome evolution and sequence conservation across species exemplifies the basic discoveries that we seek to recognize with the McClintock award."
Freeling is a professor in the Department of Plant and Microbial Biology in the College of Natural Resources at Berkeley. He will receive this prize and deliver a scientific presentation at the Annual Maize Genetics Conference, March 9-12, 2017, in St. Louis, Missouri.
"I have the highest respect for the past recipients of this prize, and just having my name on the same page as McClintock's is an honor," Freeling said.
Freeling earned his Ph.D. in 1973 at Indiana University and immediately became a professor at Berkeley. In addition to teaching graduate and postdoctoral students, he taught "Genetics for Poets" to large classes for decades. He has mentored 25 doctoral students and 42 postdoctoral scholars. Freeling was also named a Guggenheim Fellow in 1980, and was elected to the U.S. National Academy of Sciences in 1994.
Freeling's early work focused on gene regulation, anaerobic genes and transposons, but his research focus eventually pivoted to developmental genetics. By 2003 he had switched his efforts to plant comparative genomics and understanding evolutionary trends.
Learn more about the research at the Freeling Lab website.
Image:
Date:
Thursday, December 8, 2016 - 10:45
byline: Brett Israel, UC Berkeley Media relationsLegacy: section header item: Date:
Thursday, December 8, 2016 - 10:45
headline_position: Top Leftheadline_color_style: Normalheadline_width: Longcaption_color_style: Normalcaption_position: Bottom Left
A team of UC San Francisco and UC Berkeley researchers and other collaborators have identified the rare genetic mutation responsible for a unique case of severe combined immunodeficiency (SCID), a deadly immune system disorder also known as "boy in the bubble" disease. In addition to defining the latest of more than two dozen known genetic causes of SCID, the study — published online Nov. 30, 2016, in the New England Journal of Medicine — revealed an unexpected role for the mutated gene in the normal processes of immune system development.
"We're entering a new era of genomic medicine," said Jennifer Puck, MD, UCSF professor of immunology and pediatrics, a pediatric immunologist at UCSF Health and senior author of the new study. "Our technology has progressed to the point that we can learn a great deal about a disease, and even learn important new facts about normal biology, from just a single patient. In this case we were able to unearth the potentially unique underlying genetic cause of one patient's disease and come away with brand new understanding of how the immune system develops."
The patient featured in the new study was identified through a population-based neonatal screening approach for SCID that Puck developed in 2005, and which is now widely performed. (Since it was introduced in California in 2010, Puck's screening method has increased the survival rate of infants with SCID to 94 percent, and by 2017 will be used in 47 US states.) The screening indicated a severely compromised immune system, leaving the patient open to a likely fatal series of infections. However, UCSF doctors performed a bone-marrow transplant, the standard of care for SCID, which provided the infant with a fully functional immune system. 
In addition to SCID, however, the infant was also born with a constellation of abnormal features including craniofacial deformities, loose skin, excess body hair, and neurological abnormalities, which suggested that a single rare genetic defect could underlie the patient's disease. In part to determine whether the infant's parents were carriers of a genetic mutation that could be passed on to future children, Puck's group set out to scan the genomes of both infant and parents for mutations that could be responsible for the disease. Working with the lab of computational biologist Steven Brenner of UC Berkeley's Department of Plant & Microbial Biology and with researchers at Tata Consultancy Services, the team used next-generation exome sequencing to identify a single mutation present in the infant but not the parents — referred to as a de novo mutation — in the BCL11B gene, which had previously been associated only with lymphatic cancer.
"This is a gene that had never been associated with SCID before, which required more advanced genome analysis techniques to discover," said Brenner. "Moreover, unlike variants in every other known SCID gene, this mutation is dominant, which means you only need one copy of this mutation to disrupt multiple aspects of development."
In order to understand the biological effects of the patient's mutation, the researchers collaborated with the team of David Wiest, PhD, of the Fox Chase Cancer Center in Philadelphia, to introduce the patient's mutated form of BCL11B into zebrafish, whose immune systems are similar to those of humans. They found that the mutated form of BCL11B produced abnormalities in the zebrafish that mimicked those observed in the patient, including not only a disabled immune system but also similar craniofacial abnormalities. Blocking the mutated gene and replacing it with the normal human gene in embryonic zebrafish reversed all these symptoms, strongly suggesting that abnormal BCL11B was the cause of the symptoms seen in both zebrafish and the human patient.
The normal BCL11B protein binds to DNA at sites across the genome to activate a wide variety of developmental genes in a precisely orchestrated sequence. Experiments revealed that the BCL11B gene mutation identified in the new study disrupts this protein's ability to bind to DNA, thereby resulting in the wide array of immunological, neurological, and craniofacial disruptions seen in both the human patient and in zebrafish.
"Mutations do arise on the way from the joining of sperm and eggs to producing a new person," Puck said. "Everyone has such new mutations, but usually they are silent passengers that don't do any harm. In this case, however, a mutation in BCL11B turned the protein it produces into a monkey wrench that disrupted many different systems in the body."
Because zebrafish embryos are transparent, the researchers were able to observe that one key effect of disrupting BCL11B was to block the ability of immature bone marrow stem cells to successfully migrate into the thymus, where these cells are normally "educated" to become mature T lymphocytes, often called 'T cells', which are essential for combating infection and are almost completely lacking in patients with SCID.
Further experiments in the lab in which the researchers introduced the BCL11B mutation into normal human bone marrow stem cells and compared them with diseased cells obtained from the patient confirmed that this infant's mutation impaired its T cells' ability to migrate and mature.
According to Puck, the findings illustrate the power of deeply studying rare diseases in individual patients: "We may never get another patient just like this one," she said. "But as a result of studying this one case we were able to learn so much about a critical gene in a critical pathway that hadn't been appreciated before."
Divya Punwani, PhD, of UCSF and Yong Zhang, MD, PhD, of the Fox Chase Cancer Center were co-lead authors on the new paper. Additional authors on the paper were Jason Yu, PhD, Morton J. Cowan, MD, Antonia Kwan, MD, PhD, Carlos O. Lizama, PhD, Bryce A. Mendelsohn, MD, and Shawn P. Fahl, PhD, of the Fox Chase Cancer Center; Aashish N. Adhikari, PhD of UC Berkeley; and Sadhna Rana, PhD, Ajithavalli Chellappan, and Rajgopal Srinivasan, PhD of Tata Consultancy Services.
Read the full press release at UCSF website. 
Image:
Subtitle: Study Demonstrates Power of Precision Genomics to Understand Unique Causes of Disease in Individual PatientsDate:
Thursday, December 1, 2016 - 14:15
byline: Nicholas Weiler, UCSF Public RelationsLegacy: section header item: Date:
Thursday, December 1, 2016 - 14:15
headline_position: Top Leftheadline_color_style: Normalheadline_width: Longcaption_color_style: Normalcaption_position: Bottom Left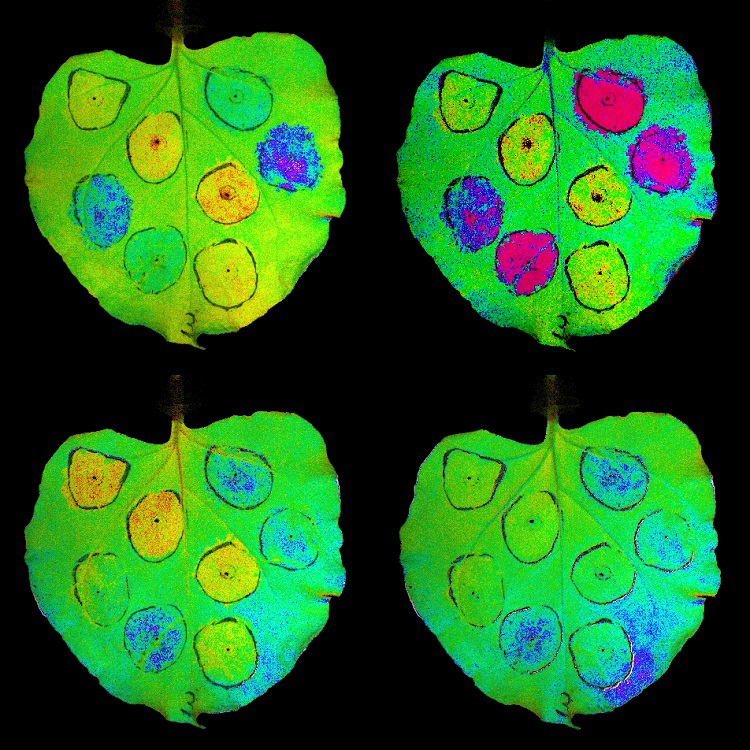 Tobacco leaves showing transient overexpression of genes involved in nonphotochemical quenching (NPQ), a system that protects plants from light damage. Red and yellow regions represent low NPQ activity, while blue and purple areas show high levels induced by exposure to light. (Credit: Lauriebeth Leonelli and Matthew Brooks/UC Berkeley)
Plant biologists have bumped up crop productivity by increasing the expression of genes that result in more efficient use of light in photosynthesis, a finding that could be used to help address the world's future food needs.
Scientists at the Department of Energy's Lawrence Berkeley National Laboratory (Berkeley Lab), UC Berkeley, and the University of Illinois targeted three genes involved in a process plants use to protect themselves from damage when they get more light than they can safely use. By increasing the expression of those genes, the scientists saw increases of 14-20 percent in the productivity of modified tobacco plants in field experiments.
The researchers described their findings in a paper published today in the journal Science.
"Tobacco was used as the model crop plant in this study because it is easy to work with, but we're working to make the same modifications in rice and other food crops," said co-senior author Krishna Niyogi, a professor in the Department of Plant and Microbial Biology. "The molecular processes we're modifying are fundamental to plants that carry out photosynthesis, so we hope to see a similar increase in yield in other crops."
Niyogi, who is a Howard Hughes Medical Institute investigator and a faculty scientist in Berkeley Lab's Division of Molecular Biophysics and Integrative Bioimaging, teamed up with Stephen Long, a plant biology and crop sciences professor at the University of Illinois, for the study.
In photosynthesis, plants use the energy in sunlight to take up carbon dioxide from the atmosphere and convert it into biomass, which we use for food, fuel, and fiber. When there is too much sunlight, the photosynthetic machinery in chloroplasts can be damaged, so plants need photoprotection. Inside chloroplasts, plants have a system called NPQ, or nonphotochemical quenching, for this purpose.
Niyogi compared NPQ to a pressure relief valve in a steam engine.
"When there is too much sunlight, it's like pressure building up," said Niyogi. "NPQ turns on and gets rid of the excess energy safely. In the shade, the pressure in the engine decreases. NPQ turns off, but not quickly enough. It's like having a leak in the system with the valve left open. The photosynthetic engine can't work as efficiently."
The highly variable levels of light plants receive, particularly in densely planted crop fields, presents a challenge to the efficient use of solar energy. Plants must adapt to intermittent shading from leaves that are higher in the canopy, or from passing clouds.
Niyogi and his postdoctoral research associates Lauriebeth Leonelli, Stéphane Gabilly, and Masakazu Iwai figured out a way to speed up recovery from photoprotection and demonstrated a proof of this concept in the laboratory. They used a new method to rapidly test gene expression in tobacco leaves. By boosting the expression of three genes involved in NPQ, they showed that NPQ turned off more quickly, and the efficiency of photosynthesis in the shade was higher.
Half of crop photosynthesis occurs in the shade, so any improvement in speeding up recovery from photoprotection could have a big benefit, the researchers said.
Illinois postdoctoral researchers Johannes Kromdijk and Katarzyna Glowacka took the trio of genes studied at Berkeley and put them into tobacco plants for further testing in greenhouse and field experiments.
The work to boost crop productivity comes as concerns about food shortages rise with the world's population. The Food and Agriculture Organization of the United Nations estimates that food production will need to nearly double by 2050 to meet increasing demand. Yields of the world's major staple crops have not been increasing fast enough to meet this projected need.
"My attitude is that it is very important to have these new technologies on the shelf now because it can take 20 years before such inventions can reach farmer's fields," said Long. "If we don't do it now, we won't have this solution when we need it."
This research was supported by the Bill and Melinda Gates Foundation. Any new technology licensed from this work will be made freely available to farmers in poor countries in Africa and South Asia.
Read the full article at the source.
Image: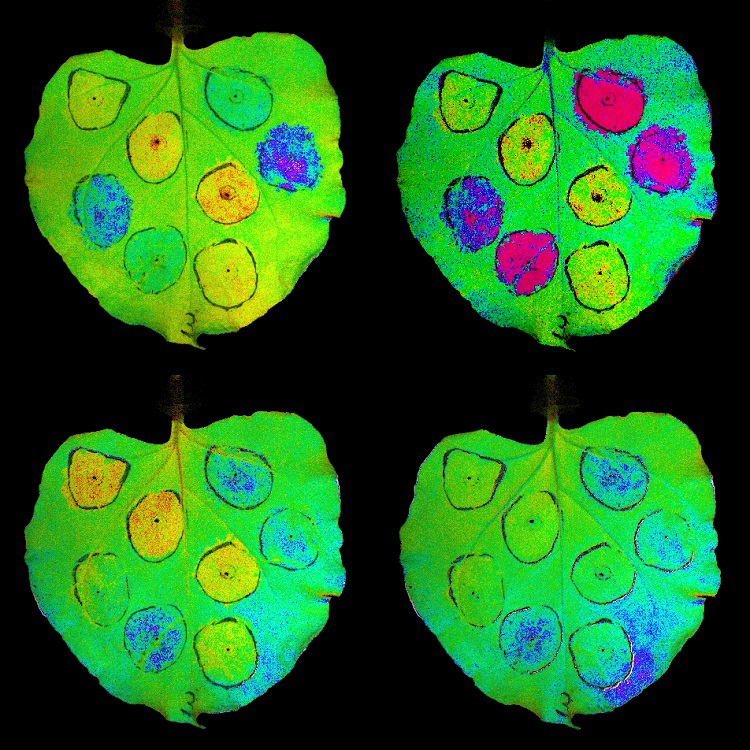 Date:
Thursday, November 17, 2016 - 11:15
byline: Sarah Yang, Berkeley LabLegacy: section header item: Date:
Thursday, November 17, 2016 - 11:15
headline_position: Top Leftheadline_color_style: Normalheadline_width: Longcaption_color_style: Normalcaption_position: Bottom Left
Low-income and Latina pregnant women who seek care at Zuckerberg San Francisco General have widespread exposure to environmental pollutants, many of which show up in higher levels in newborns than the mothers, according to a new study from UC Berkeley, UC San Francisco and Biomonitoring California. The study is the first in the United States to measure exposure to 59 toxic chemicals in pregnant women and their newborns.
"Pregnant women in the U.S. are exposed to many harmful industrial chemicals that have been linked to premature birth, low birth weight and birth defects, but estimates of how efficiently pollutants are transferred from mother to fetus have varied widely," said Tracey Woodruff, a professor in the Department of Obstetrics, Gynecology and Reproductive Sciences and the Philip R. Lee Institute for Health Policy Studies at UCSF. Woodruff, the senior author of the study, also directs the Program on Reproductive Health and the Environment at UCSF. "Our findings have found that many chemicals do indeed accumulate in the fetal environment and are absorbed at greater levels by fetuses than by the pregnant women themselves. This may have significant consequences for the growing fetus, since many of these chemicals are known to affect development."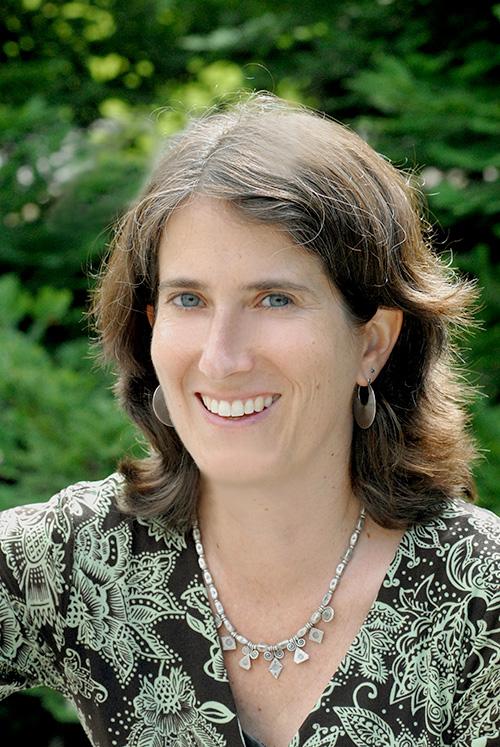 Researchers measured polychlorinated biphenyls (PCBs), organochlorine pesticides (OCPs), polybrominated diphenyl ethers (PBDEs), perfluorinated compounds (PFCs), mercury and lead, among other chemicals. These industrial pollutants are common in the environment, and in previous studies many have been detected in greater than 99 percent of U.S. pregnant women, according to National Health and Nutrition Examination Survey (NHANES) data.
"Contrary to previous research, we found evidence that several PCBs and OCPs were often higher in umbilical cord samples than in maternal blood samples," said lead author Rachel Morello-Frosch, a professor in the Department of Environmental Science, Policy and Management and the School of Public Health at UC Berkeley. The study also found that concentrations of mercury and certain PBDEs were often higher in umbilical cord samples than in maternal samples, and for most PFCs and lead, cord blood concentrations were generally equal to or lower than maternal concentrations, which is consistent with previous research.
The study was published Nov. 1 in the print edition of Environmental Science and Technology.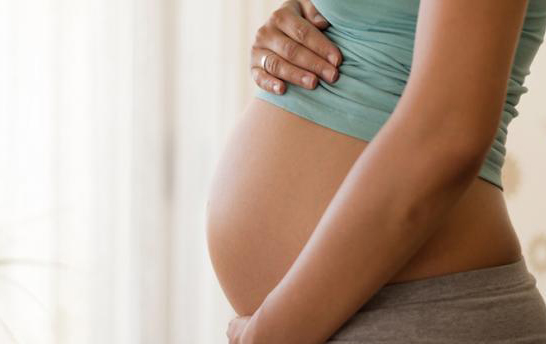 Date:
Wednesday, November 2, 2016 - 12:00
byline: Brett Israel, UC Berkeley Media relationsLegacy: section header item: Date:
Wednesday, November 2, 2016 - 12:00
headline_position: Top Leftheadline_color_style: Normalheadline_width: Longcaption_color_style: Normalcaption_position: Bottom Left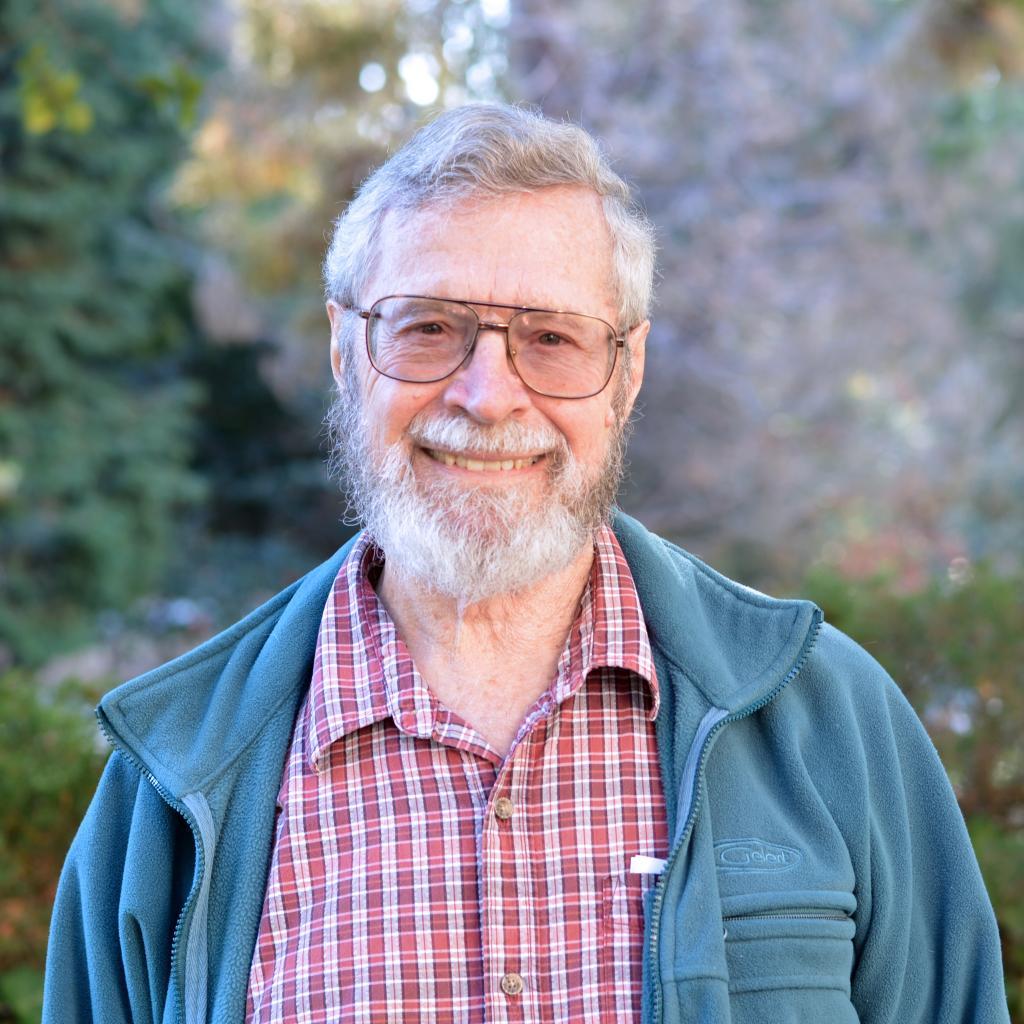 Congratulations to Emeritus Professor of Wildlife Biology Dale McCullough, who was recently awarded the Aldo Leopold Memorial Award by The Wildlife Society (TWS). Bestowed in recognition of an individual's distinguished service to wildlife conservation, the award is the highest honor a TWS member can achieve.
McCullough's recent research projects have focused on the booms and busts of kangaroo populations in outback Australia, the sika deer in its native range of Japan, Taiwan, Vietnam, China, and far eastern Russia, and the Amur leopard in Russia.
"I especially appreciate this award because of my past connection with the Leopold family," said McCullough, who studied under Starker Leopold, Aldo's oldest son. "Having that exposure from the start was very important to my career."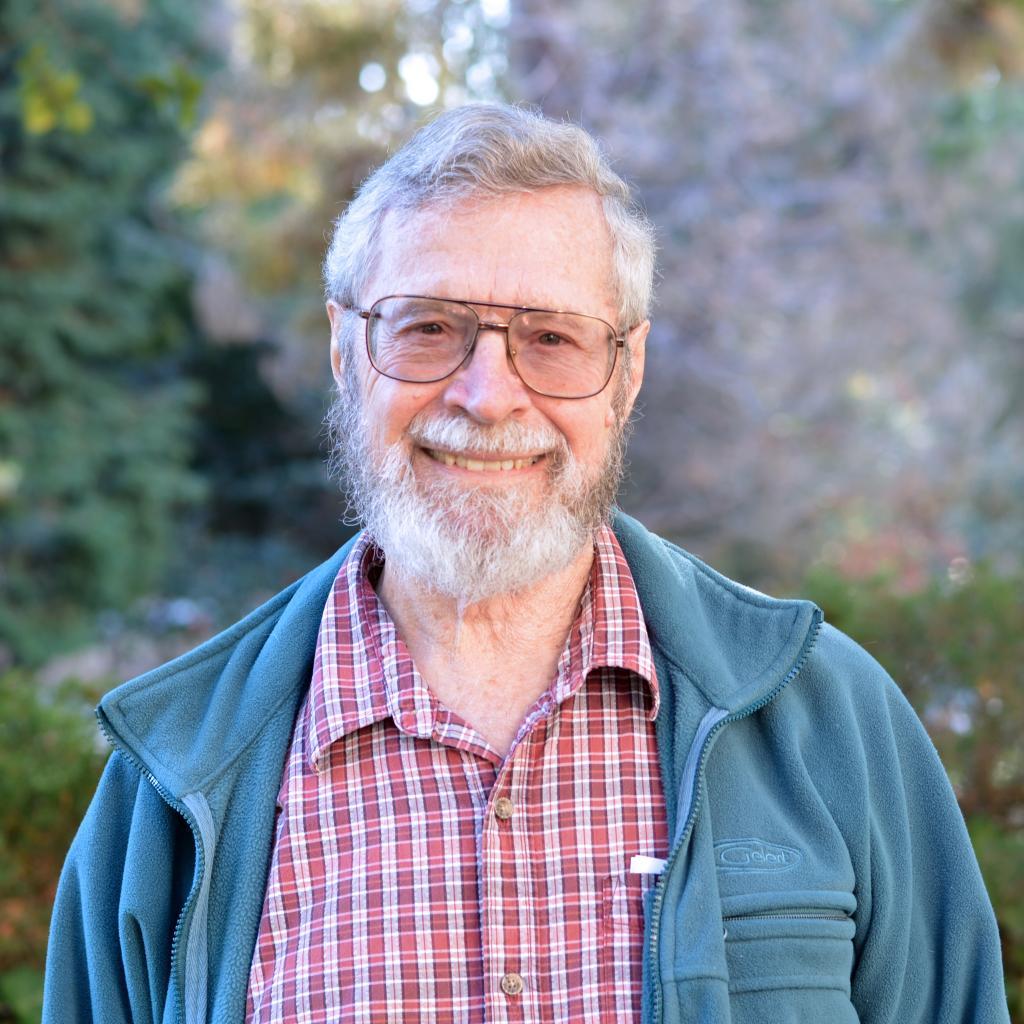 Date:
Tuesday, November 1, 2016 - 09:45
Legacy: section header item: Date:
Wednesday, November 2, 2016 - 09:45
headline_position: Top Leftheadline_color_style: Normalheadline_width: Longcaption_color_style: Normalcaption_position: Bottom Left